Mi fydd rhai o ddarllenwyr blogmenai yn cofio (ail)
achos llys Tommy Sheridan
yn 2009, lle carcharwyd y gwleidydd Albanaidd am ddweud celwydd yn y llys (ymddengys mai
anudon
ydi'r term Cymraeg am y drosedd). Un o'r prif dystion yn ei erbyn oedd cyn olygydd y
News of the World
, a chyn gyfarwyddwr cyfathrebu'r Toriaid,
Andy Coulson.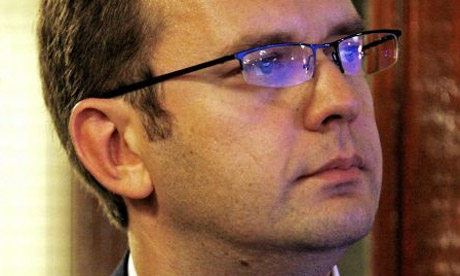 Rwan mae digwyddiadau diweddar yn awgrymu bod Coulson yn euog o union yr un drosedd yn ystod yr achos hwnnw. Y dyfyniadau canlynol o dystiolaeth Coulson fydd o ddiddordeb i'r awdurdodau cyfreithiol yn yr Alban fel y bydd y stori yma'n datblygu.
I don't accept there was a culture of phone hacking at the NotW. There was a very unfortunate, to put it mildly, case involving Clive Goodman. No one was more sorry about it than me; that's why I resigned.
Tommy Sheridan: "Did the News of the World pay corrupt police officers?"
Andy Coulson: "Not to my knowledge."
Tommy Sheridan: "Isn't it the case, Mr Coulson, that you knew all along about the illegal activities?"
Andy Coulson: "No it's not, Mr Sheridan."
"I had absolutely no knowledge of it and I certainly didn't instruct anyone to do it." (hacio ffon symudol Sheridan).
All I can tell you is that, as far as my reporters are concerned, the instructions were very clear: they were to work within the law and within the PCC code.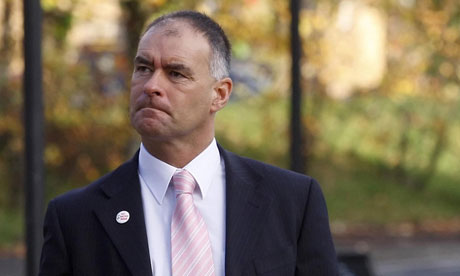 Tair blynedd o garchar oedd dedfryd Sheridan am ddweud celwydd mewn llys barn.